I have a library of PDF's on my iPad purchased from O'Reilly's eBook store (http://shop.oreilly.com/) but finding content can be a slow process.
(I try to avoid non fiction books books from the Amazon or iTunes Store, and instead buy from stores that provide you with a PDF version as well as the eBook version, so what you get is a 100% representation of the book (PDF) as well as the eBook version).
On a previous post, I showed how to search these for file content, but what if you also wish to annotate these and be able to search for those annotations easily?
TagNotate is the only app in the Apple iPad App Store that offers this functionality (as of August 2014).
I store the master copy of these PDF's in dropbox, sync them to Tag Notate, where I can then annotate and tag and save back to Dropbox.
As this just uses standard PDF annotations, any other PDF app will be able to view these, make their own modifications and save back to Dropbox.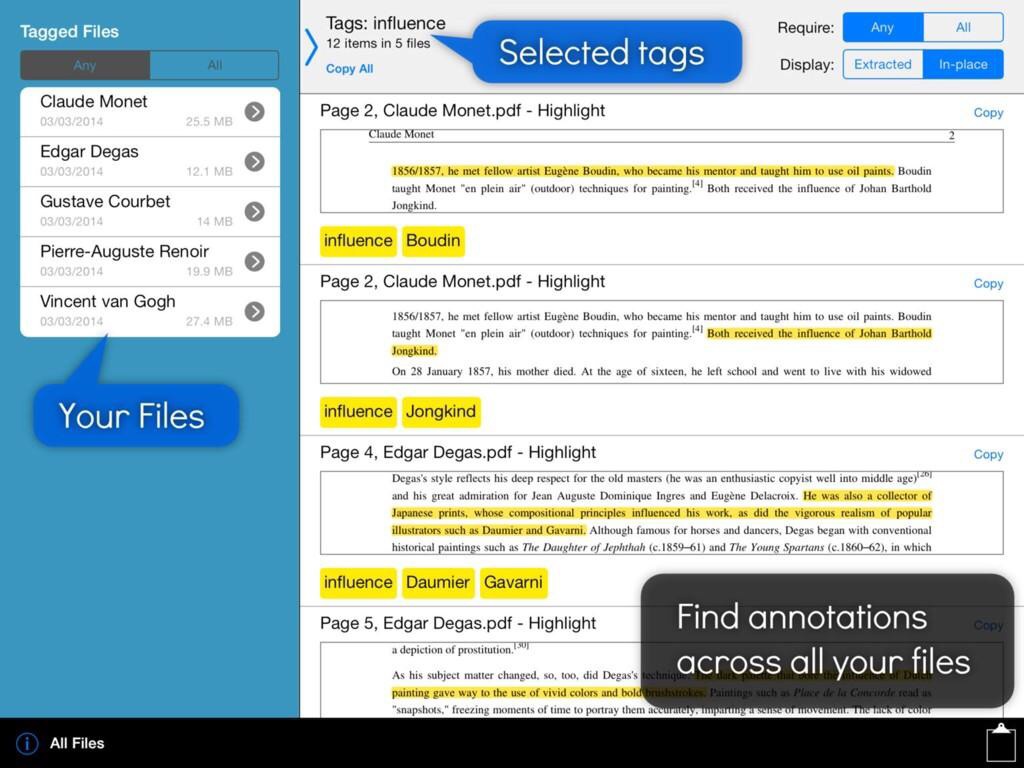 Elsewhere on the internet, someone said they had issues with emailing in other PDF apps so wanted to check this app supported that, it does with bells and whistles. Again I'll let the picture do the talking: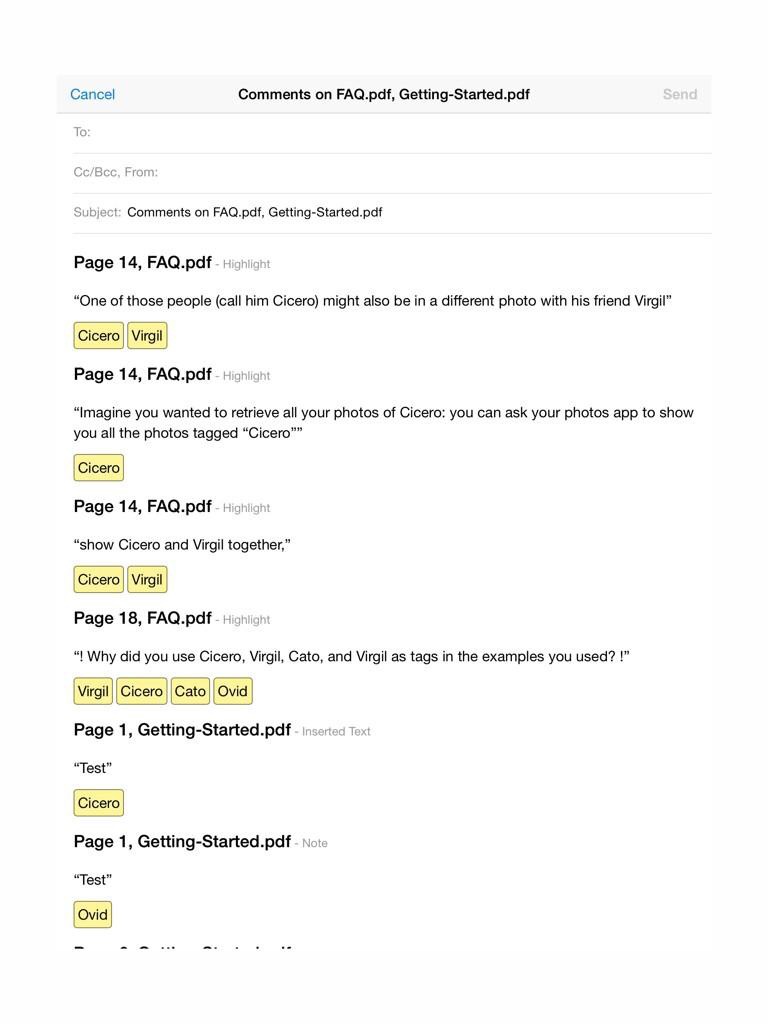 App Store link: https://itunes.apple.com/gb/app/tagnotate/id740479128?mt=8