Scottish VMUG in Glasgow, 26th April 2018.
Agenda, Registration & Solutions Exchange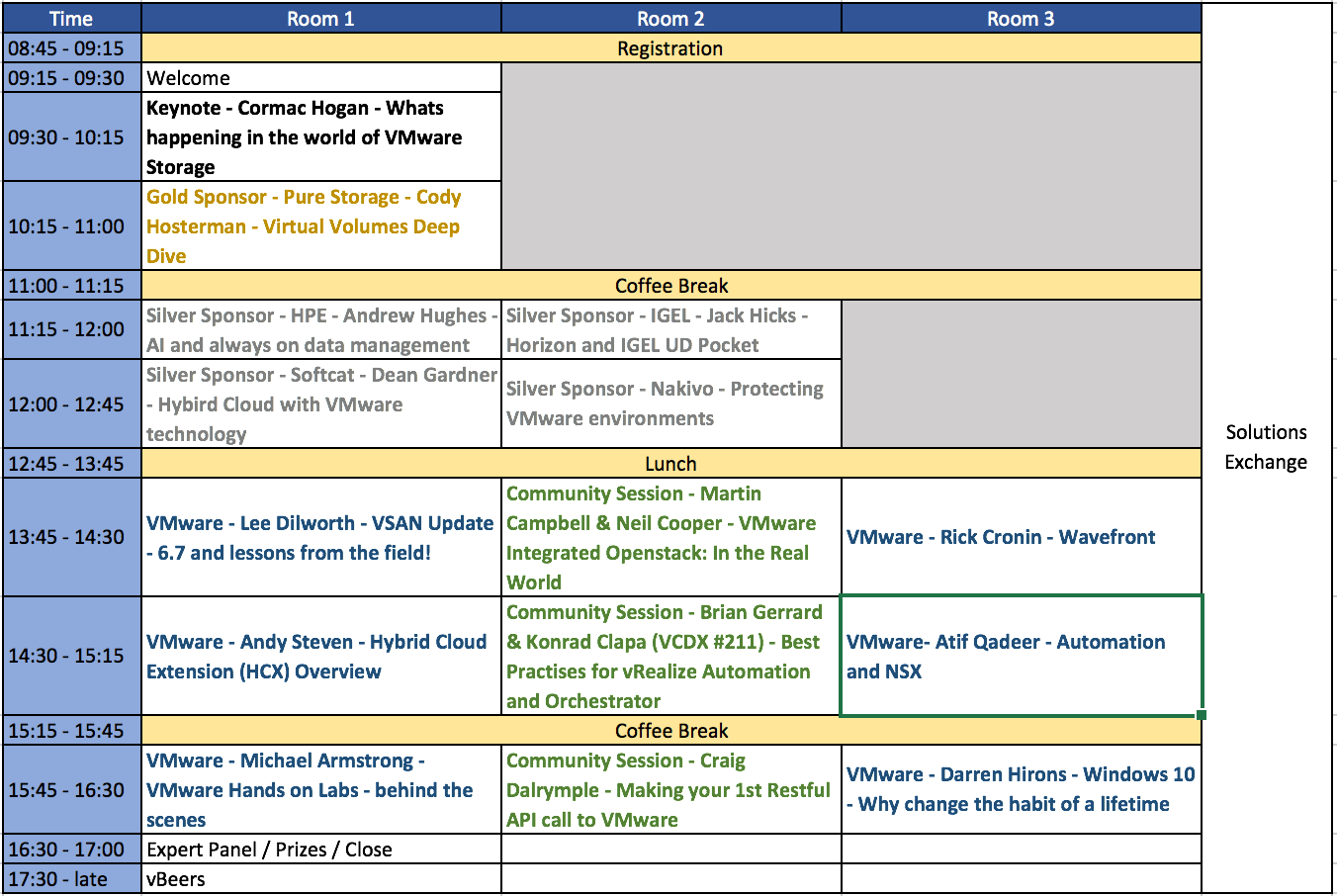 Chat with IGEL's new Scotland & Ireland account rep on what's going on with him & in Scotland
Saw Dell Wyse's new p3040 thin client close up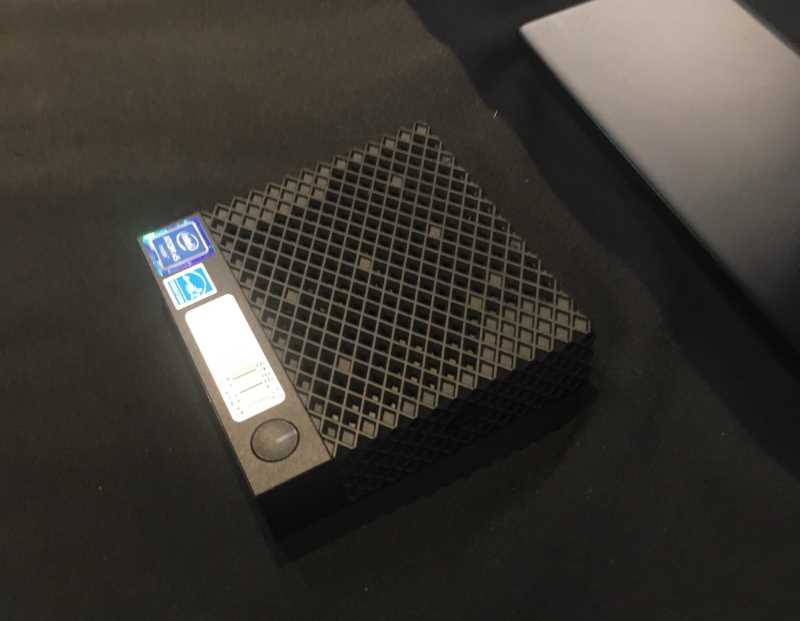 First of a few conversations with people working at Scottish companies who have either adopted a cloud first, or cloud only approach
Caught up with what's going on with SITS Group, one of the best VMware partners in the UK especially for sub 1,000 people companies
VMware Storage told us of how VMware is enabling us to simplify and scale data storage.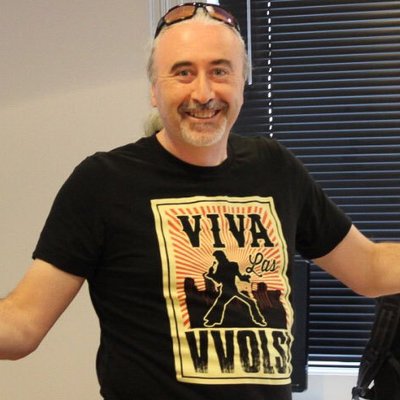 One of the best presenters on VVmware VVols flew in from the USA to let us know what they are, how they add value, how they work & how they are implemented, in a fast paced 45 minute session that is isn't available anywhere online* (apart from this 19 second clip):
|* Less comprehensive versions available online:
Andrew Hughes
Showed off HPE Infosight, a SaaS application which collects and analyises metrics from Nimble Storage and HPE 3PAR (HPE recently acquired Nimble).
Dean Gardner
Told us all about VMware on AWS, VMware's offering for enabling companies to grow into utilising the cloud whilst minimising the barrier to entry.
Lunch
Chatting over lunch with fellow attendees including:
What's new at brightsolid from @cragdoo
How installing Ubiquiti Networks gives you better WiFi range, parental controls & demo of controlling it all from a smartphone @cwestwater
Face to the name of Mr 1TB RAM ESXi hosts from the University of Edinburgh Unix team leader Martin Campbell, & winner of the best beard IMO.
Demo of Wavefront, interactive timeline dashboard software that was recently purchased by VMware.
Sharing over 50 tips from past experience when using vRealize Orchestrator & Automation to automate tasks, Konrad is a double VCDX who flew all the way from Poland, with his Scottish Colleague Brian, both from AtoS.
Coffree Break
Finding out from fellow attendee's what the market is like for VMware, AWS, Azure & Google Cloud in Scotland & how they compare to each other in the real world & experiences with meltdown / spectre patching.
Craig Darylymple @cragdoo
Picked up some tips on making REST API calls to vSphere at an obviously well prepared presentation including live demos using Powershell to create, modify and delete virtual machines, including a tour of Postman.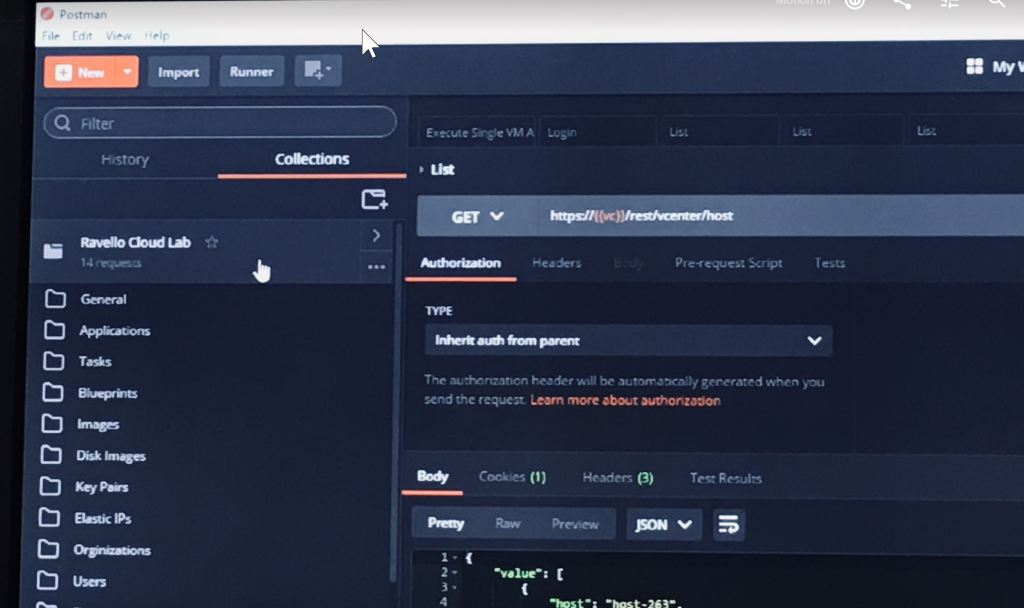 Drinks & Food @ Ingram Wynd
~50 people in a free bar: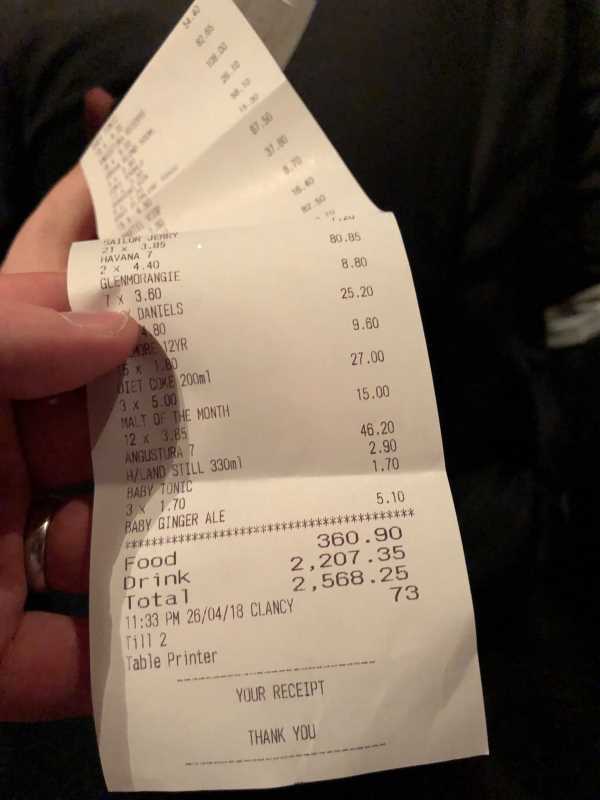 Where to get the Slide decks
Most of these are now available via the link at https://twitter.com/scottishvmug/status/992358382026805248?s=21
Finally
Thankyou to the Scottish VMUG Leaders for organising this event, all attendees & sponsors who make it possible.