Presented by Paul Parkin (@prparkin), System Engineer, Veeam
What NOT to do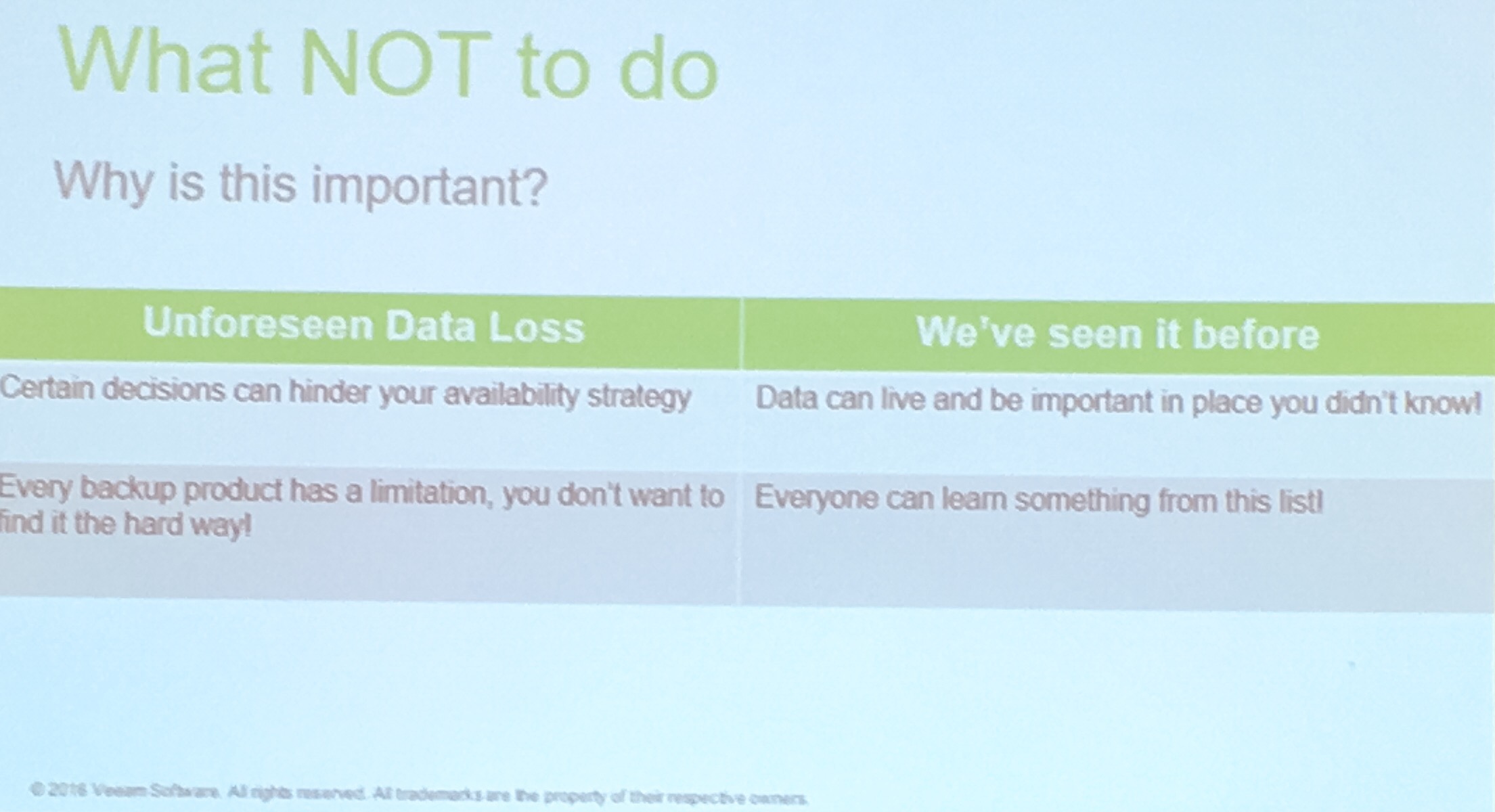 ** **
#1 Don't skip the 3-2-1 rule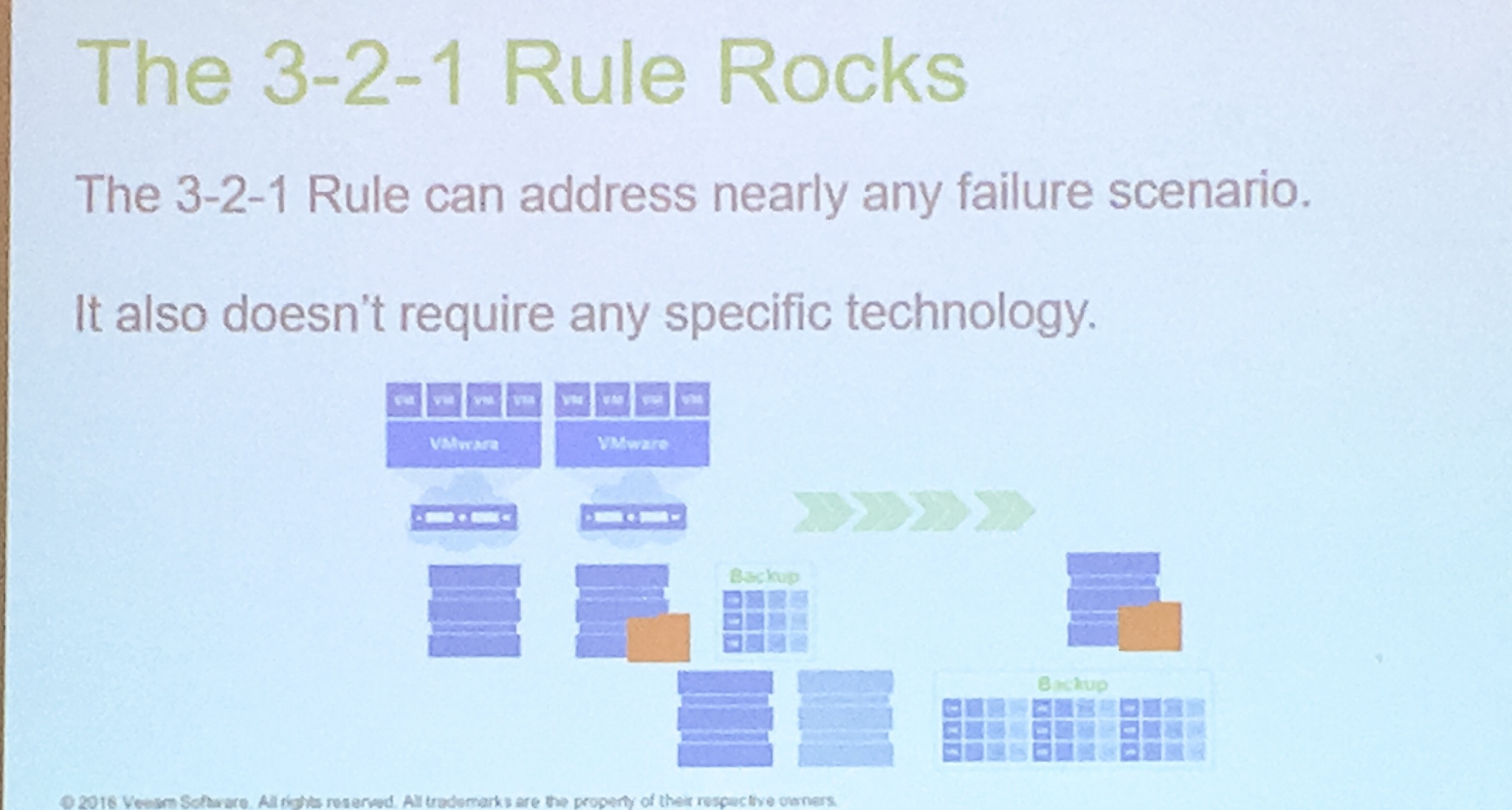 ** **
#2 Don't be unvirtual
Don't make architectural decisions that are optimal for physical, but are not optimal for a virtual environmental.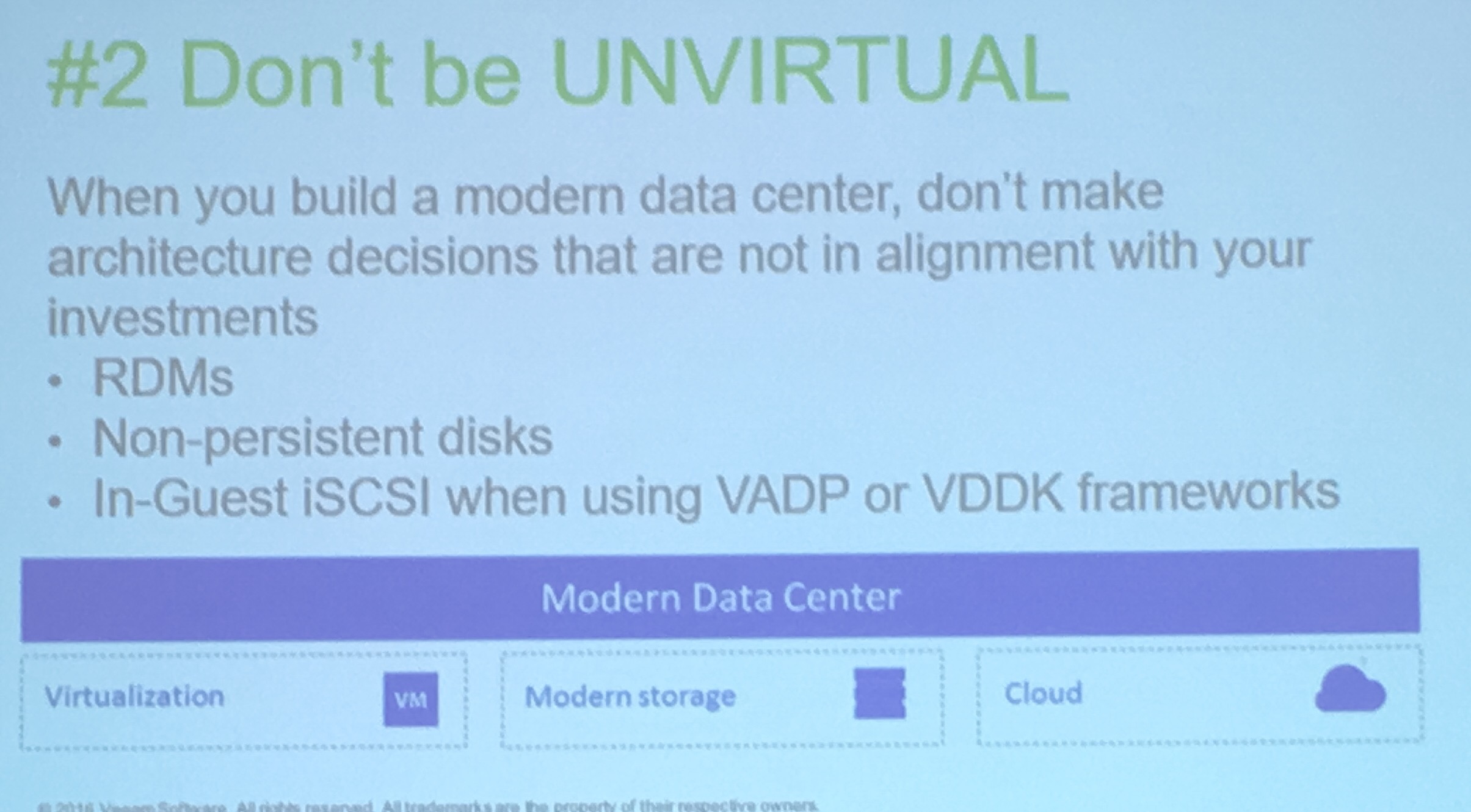 ** **
#3 Don't skip new features If you keep up to date with VMware, be aware of and utilise new features that will add value.
Later versions of VMware (6) have improvements for snapshot consolidation performance.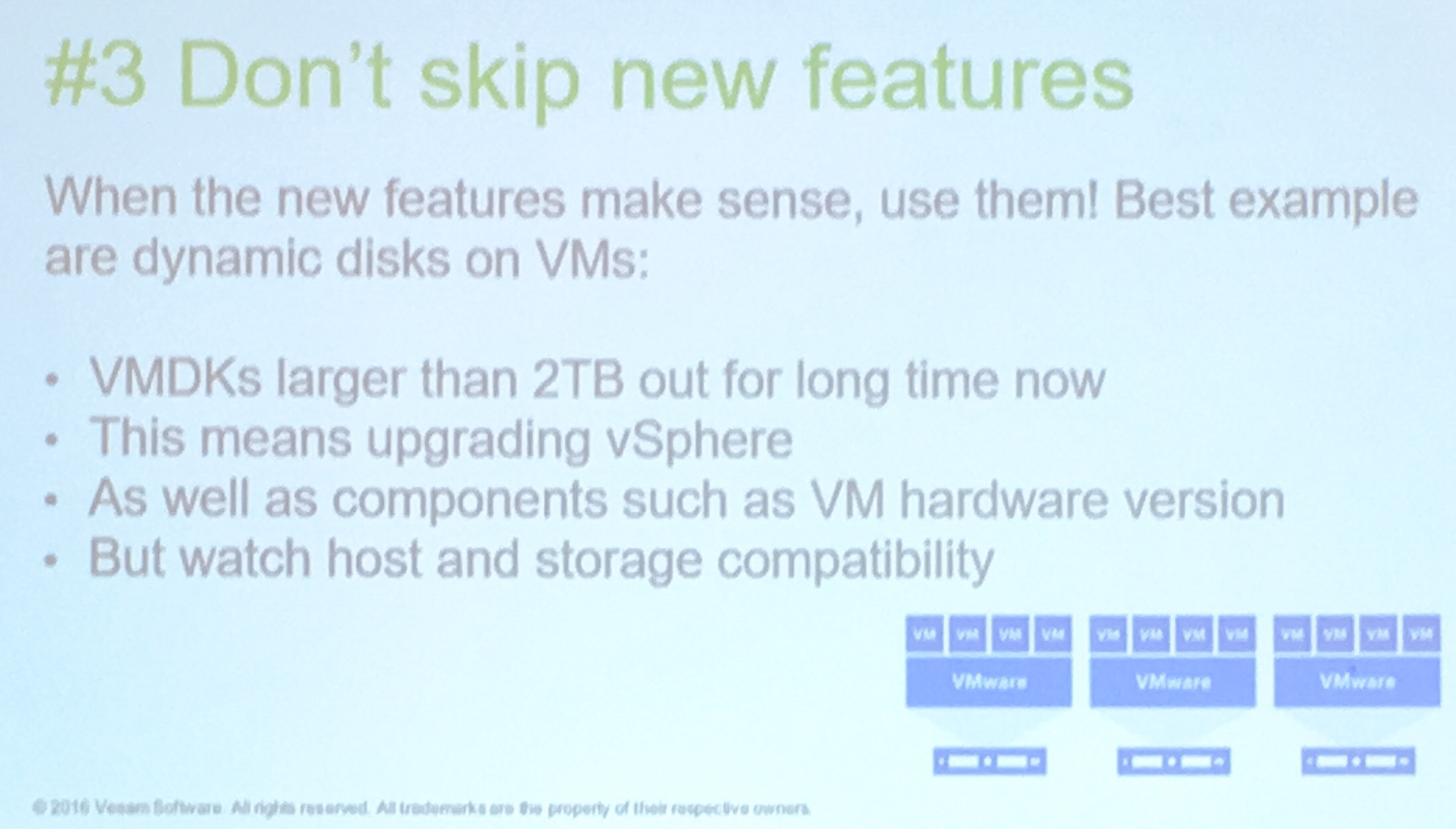 #4 Upgrade the right way
Utilise Veeam to help you upgrade systems, provide protection during the upgrade.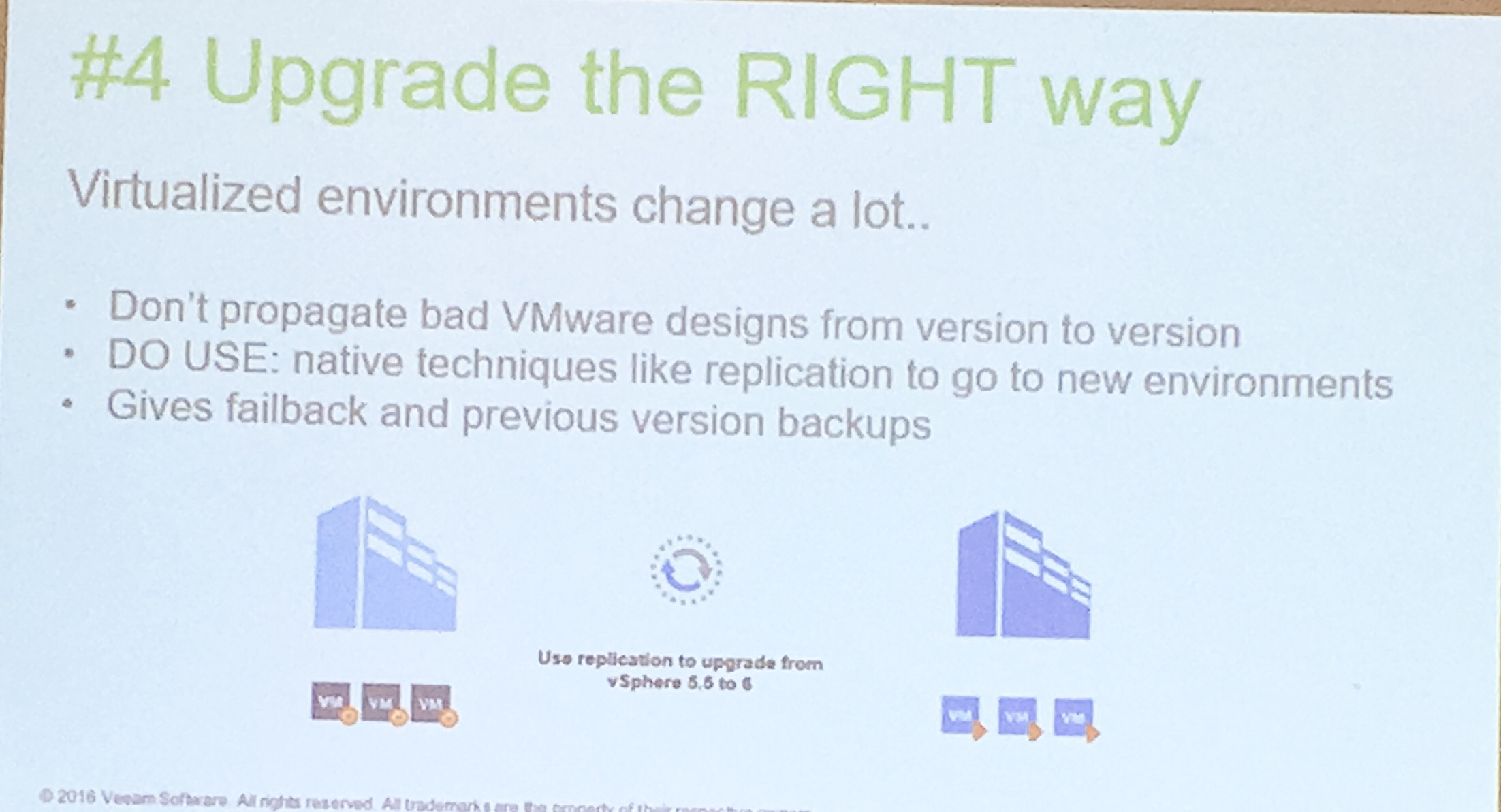 ** **
#5 Have component support
If upgrading, ensure that all relevant components are supported, review whether those components require to be upgraded in a specific order.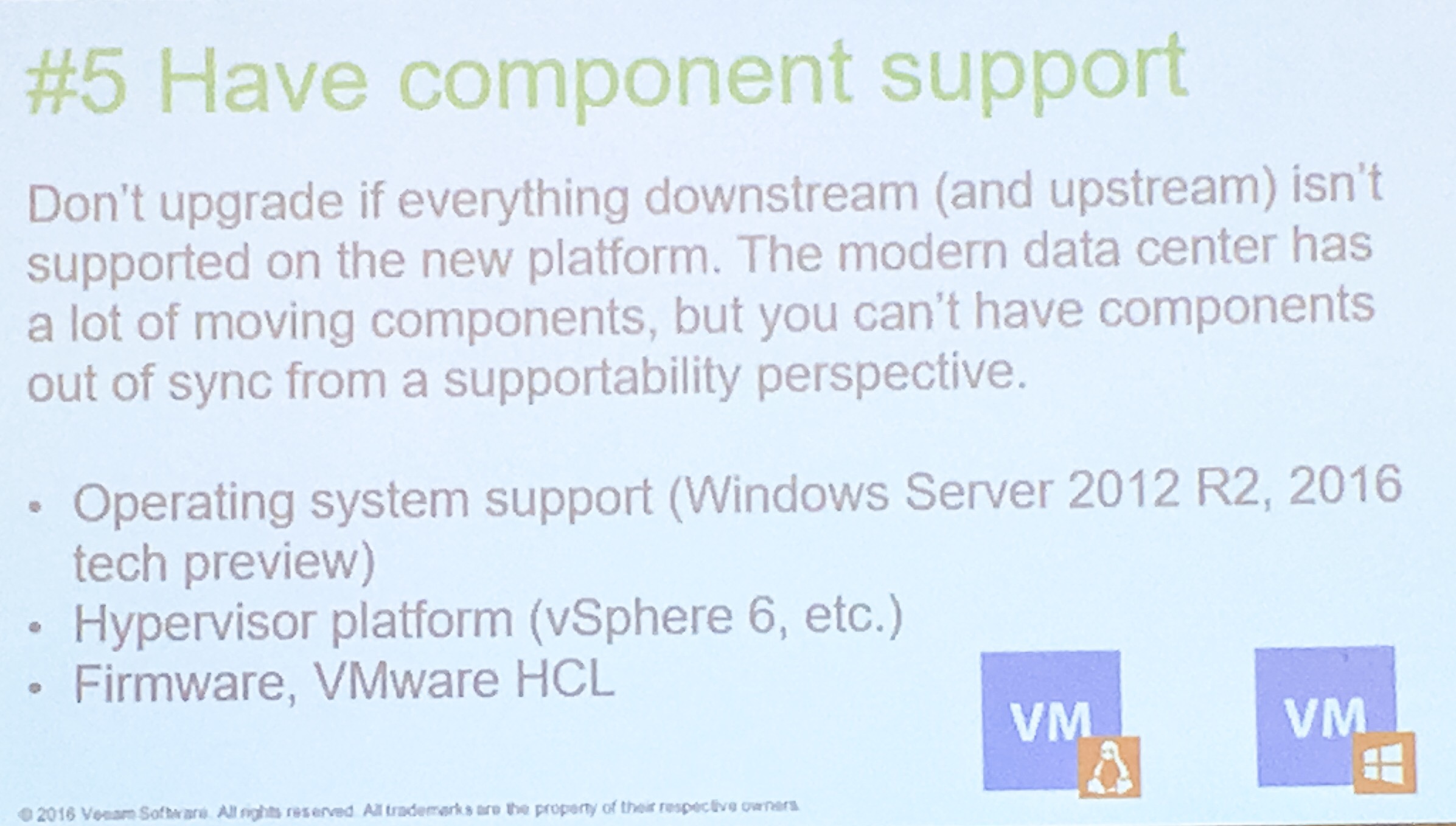 ** **
#6 Don't omit key features
e.g. VMware tags can be used to automatically add new VMs to backup jobs.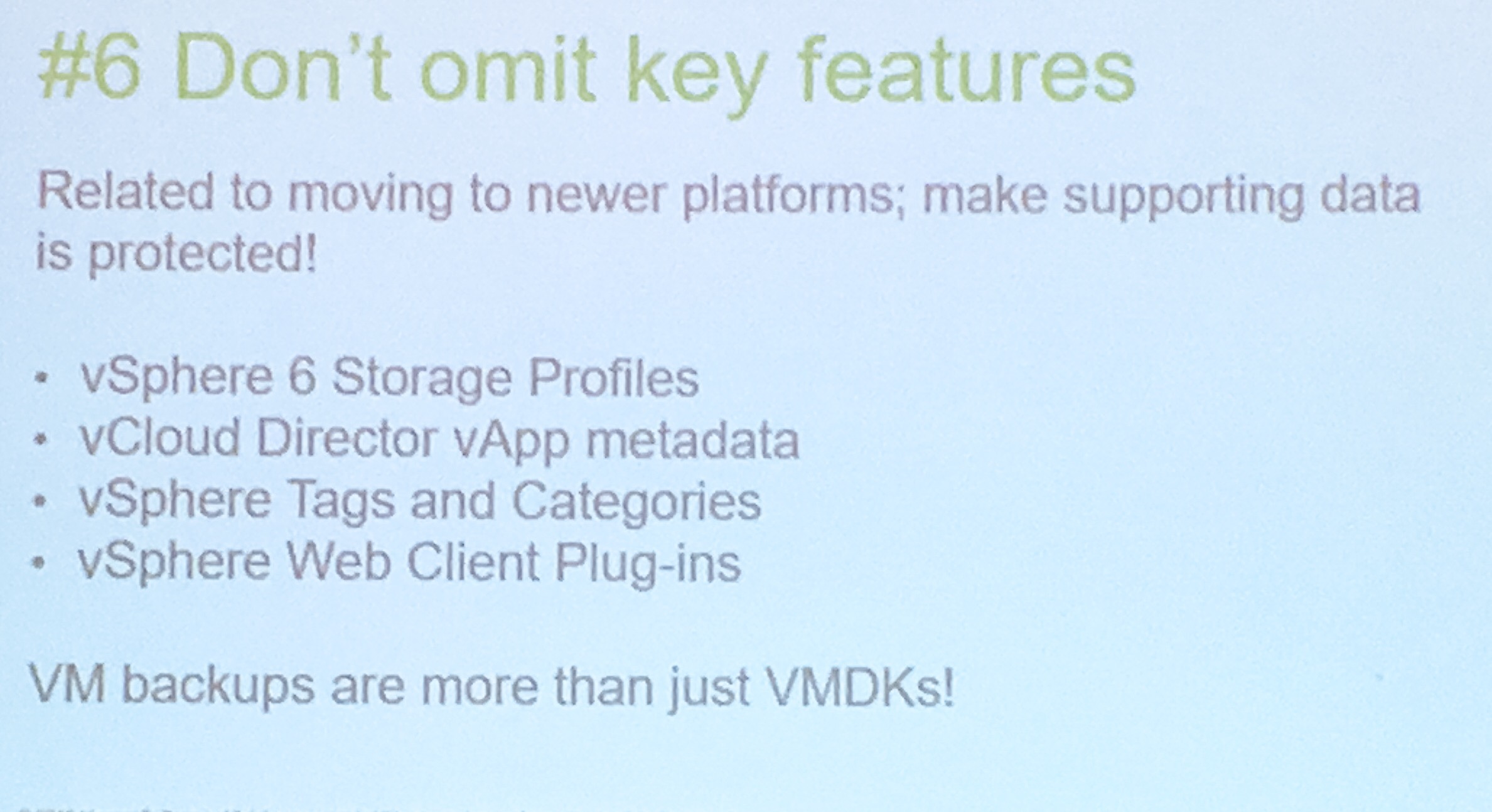 #7 Don't restore under pressure Practice and test restores.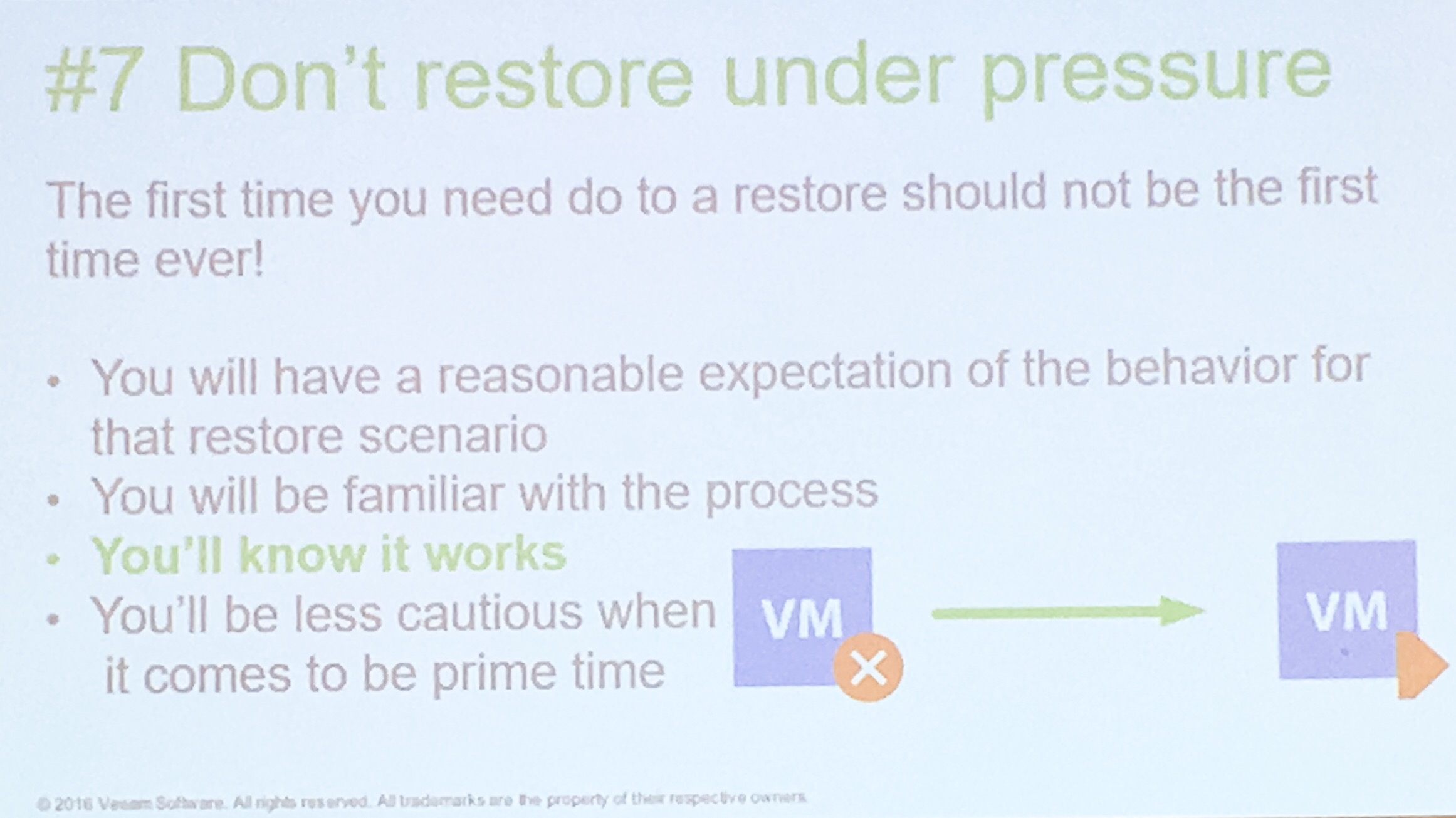 #8 Don't restore TOO much
Avoid restoring more data than is necessary, use the tools, Veeam has extensive granular restore capabilities.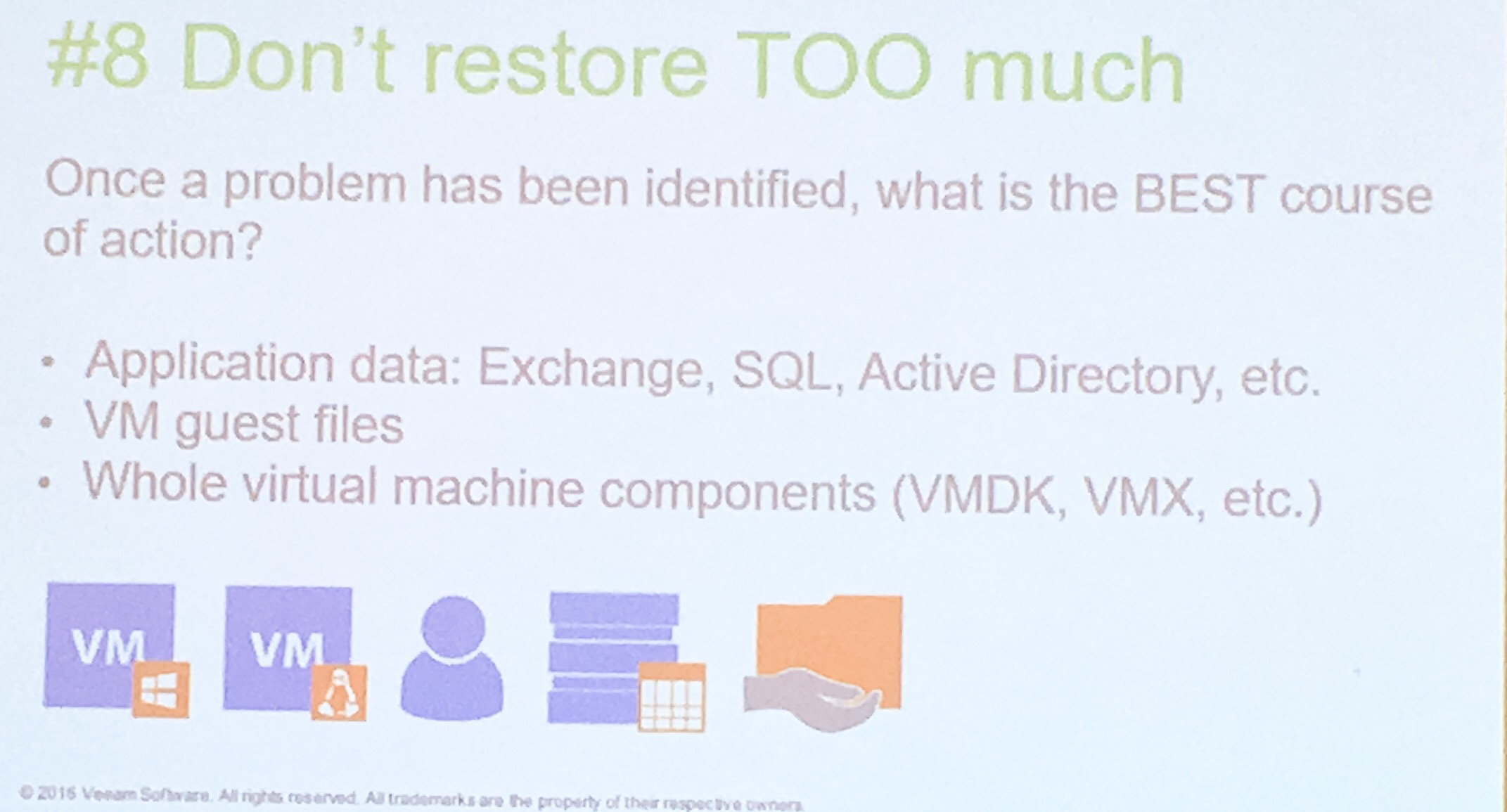 #9 Don't have slow restores
Is a full VM restore the right answer? Is instant recovery a better option.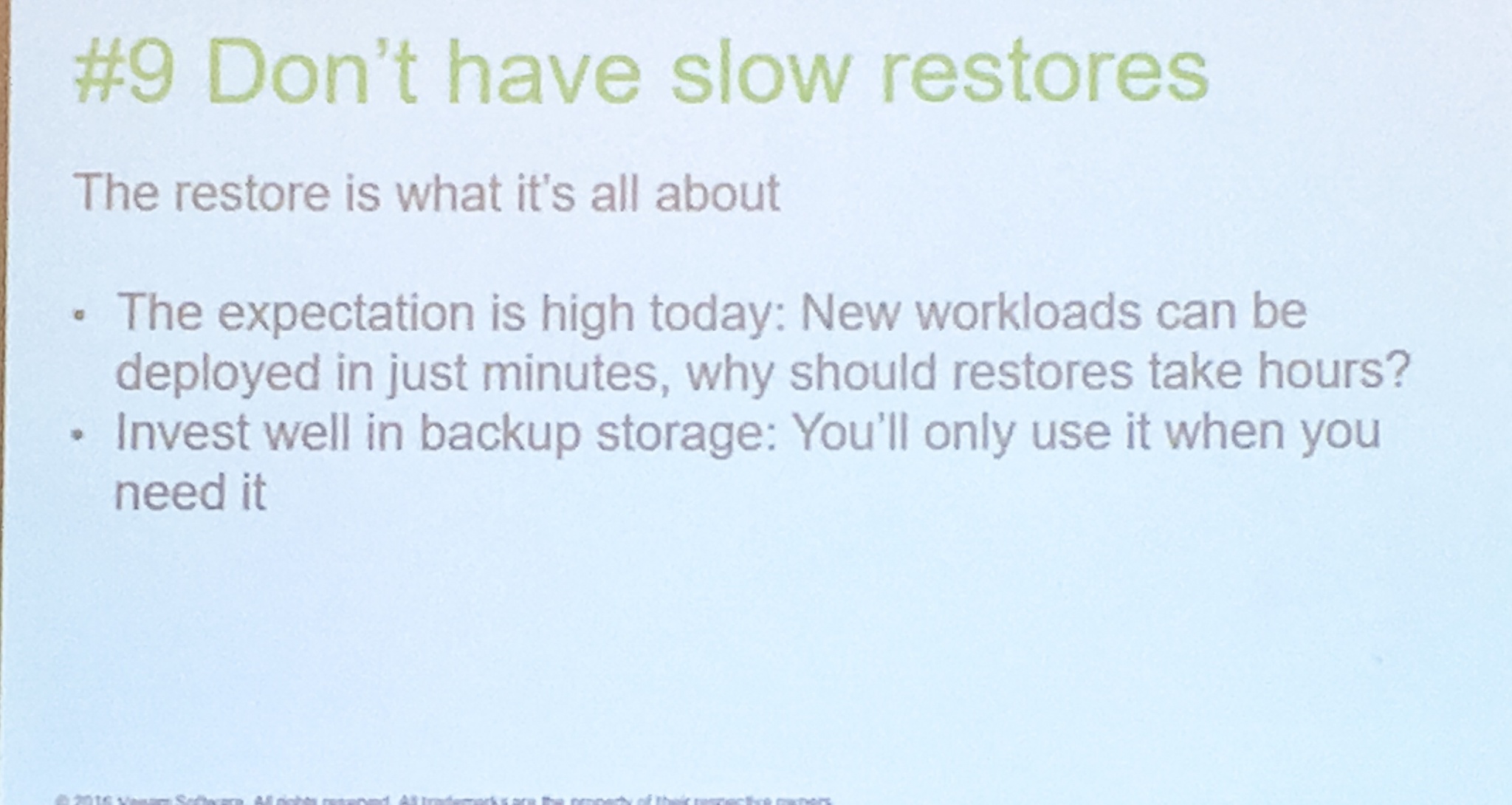 #10 Go Ultimate
Don't ignore the importance of theprimary backup storage device, pefromance & reliability important. Secondary backup storage is less critical.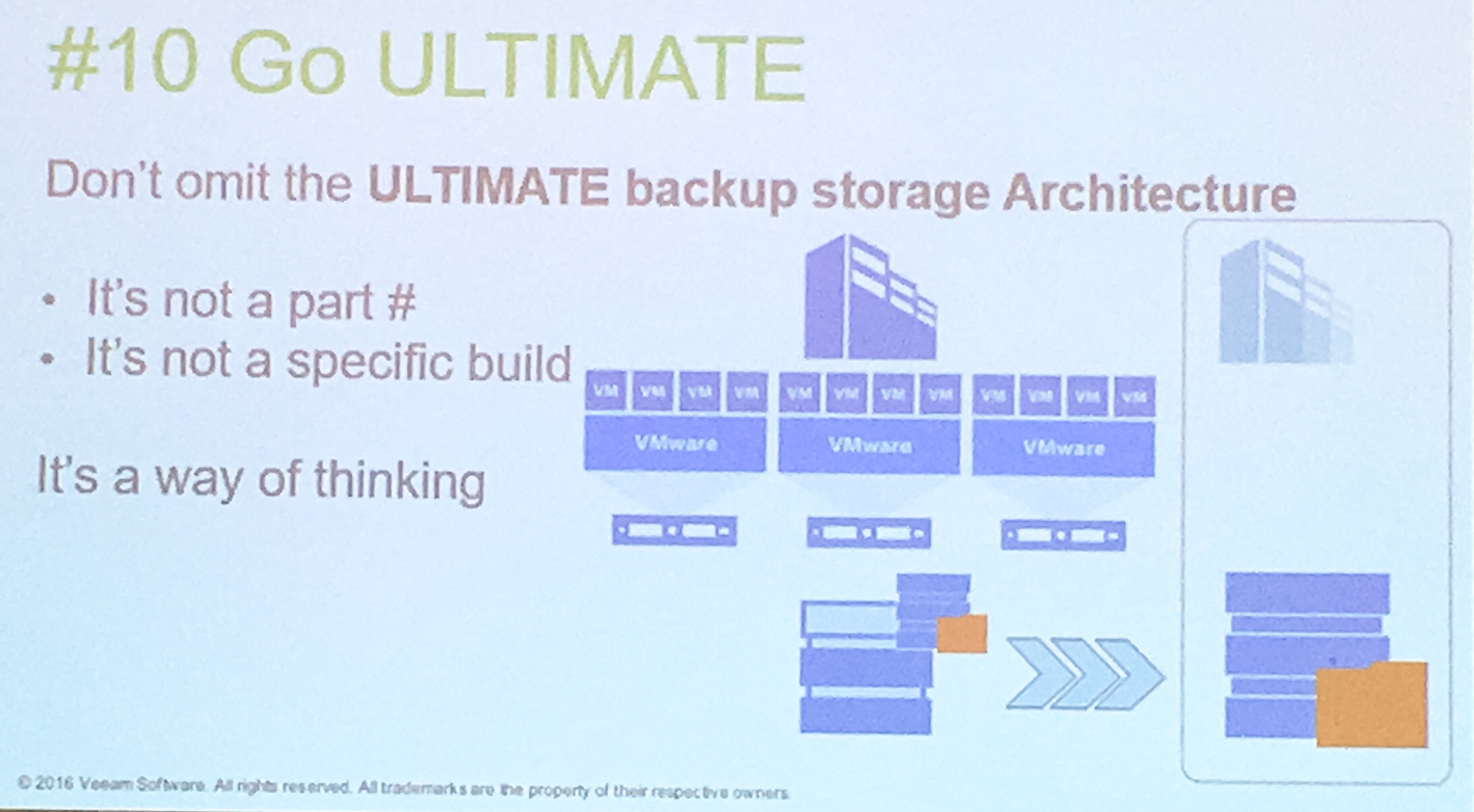 #11 Don't skimp on off-site
Fire safes are not a nirvana, especially if not graded for tape storage.
Veeam adds options such as DRaaS with CloudConnect, or replication for remote storage.
#12 Don't overpermission vSphere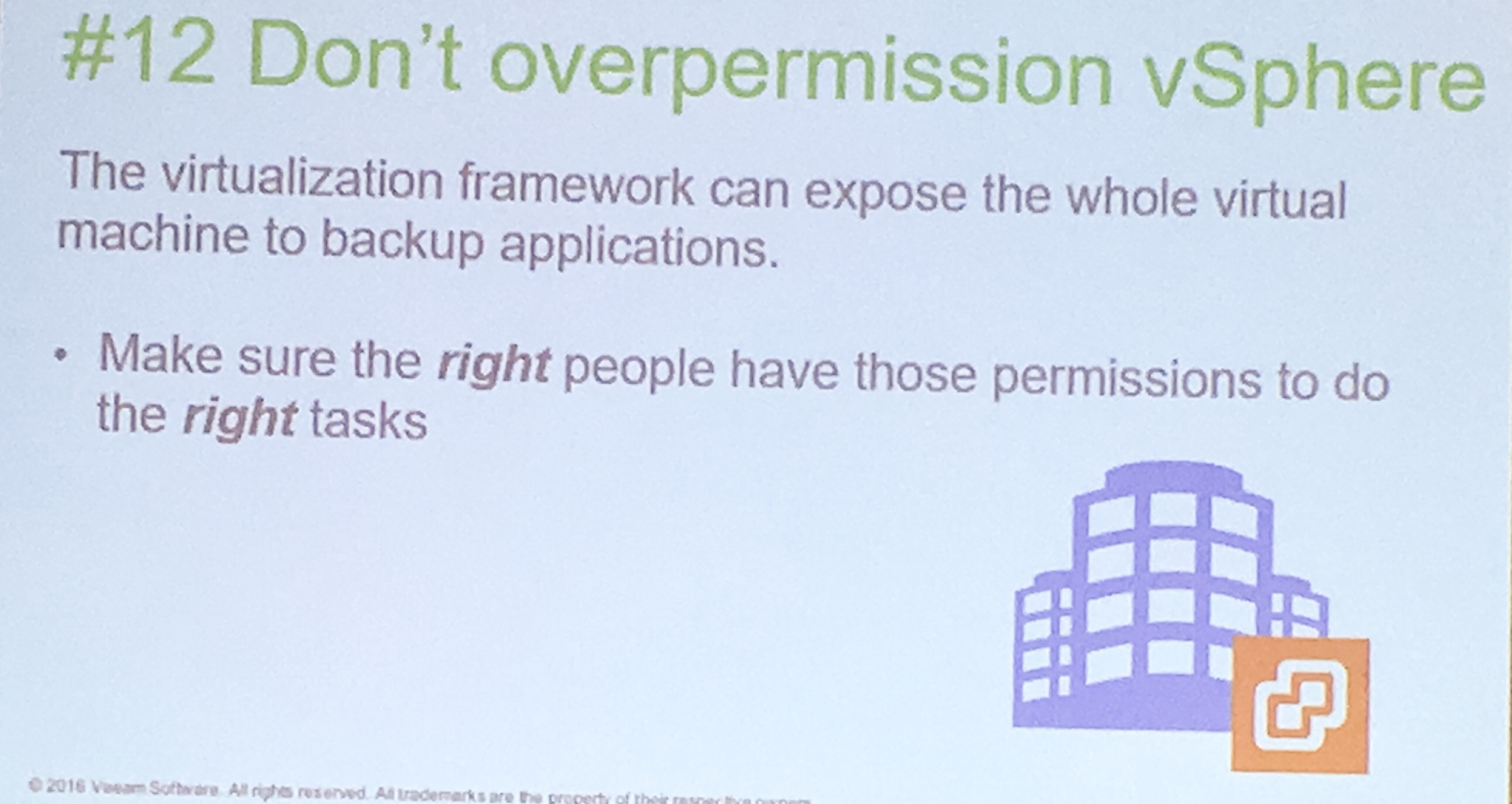 ** **
#13 Don't only log administration
Give traceability as restores can give access to confidential information. Ensure have named administrator accounts.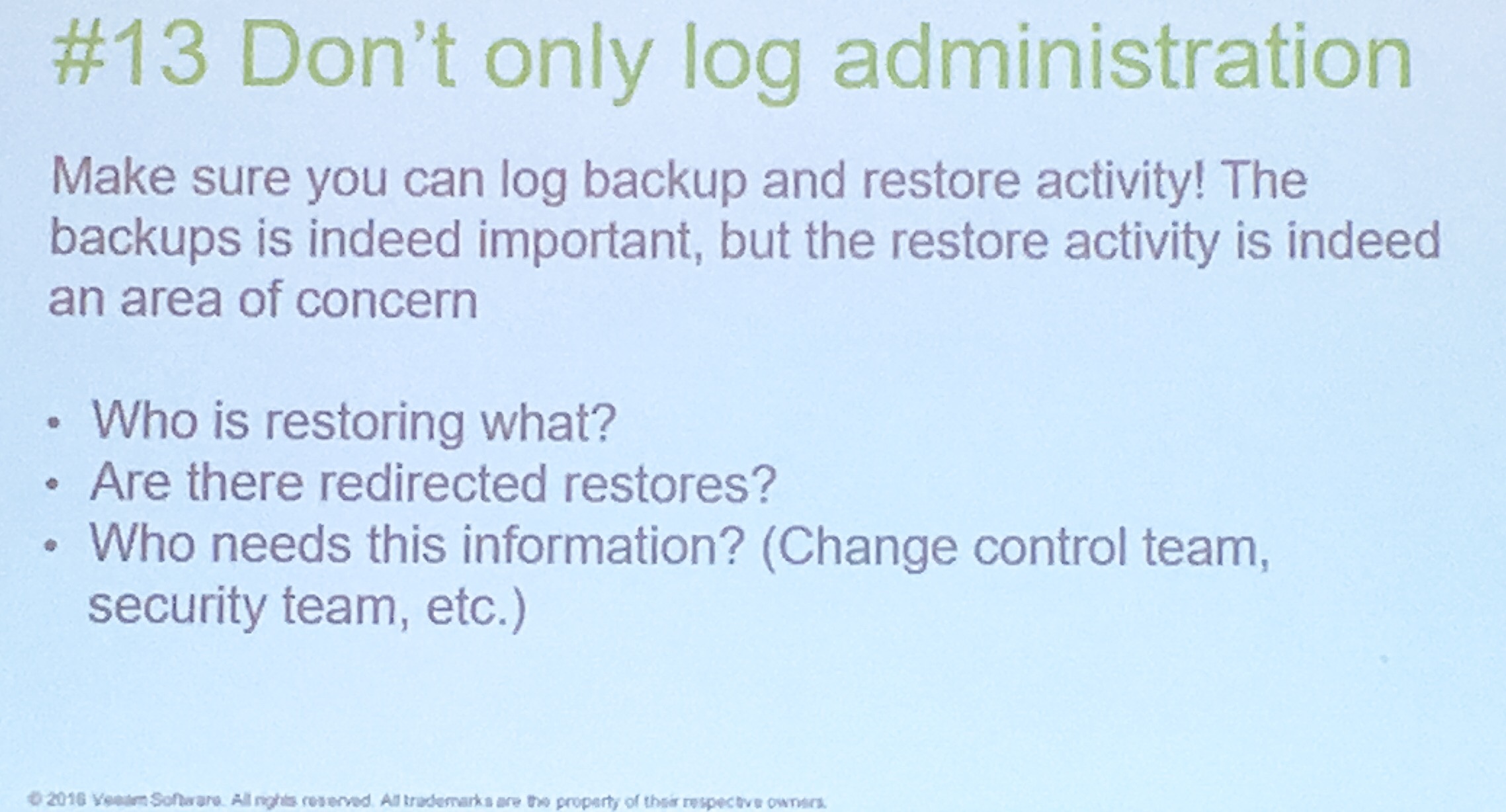 #14 Don't guess backup capacity
Avoid making assumptions, Veeam has resources available to help size backup storage, e.g. Veeam ONE & white papers.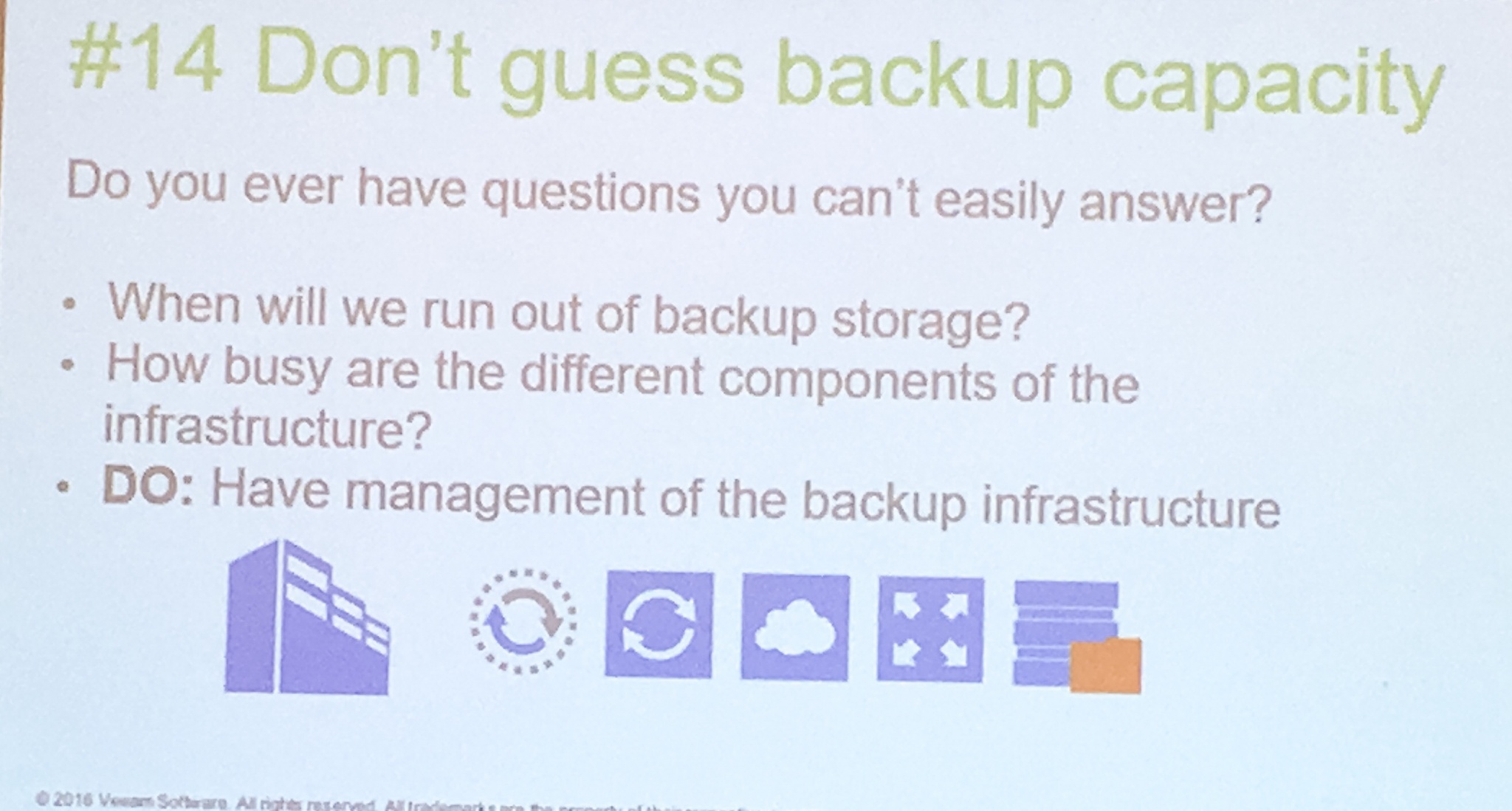 **#15 Really look at vSphere tags **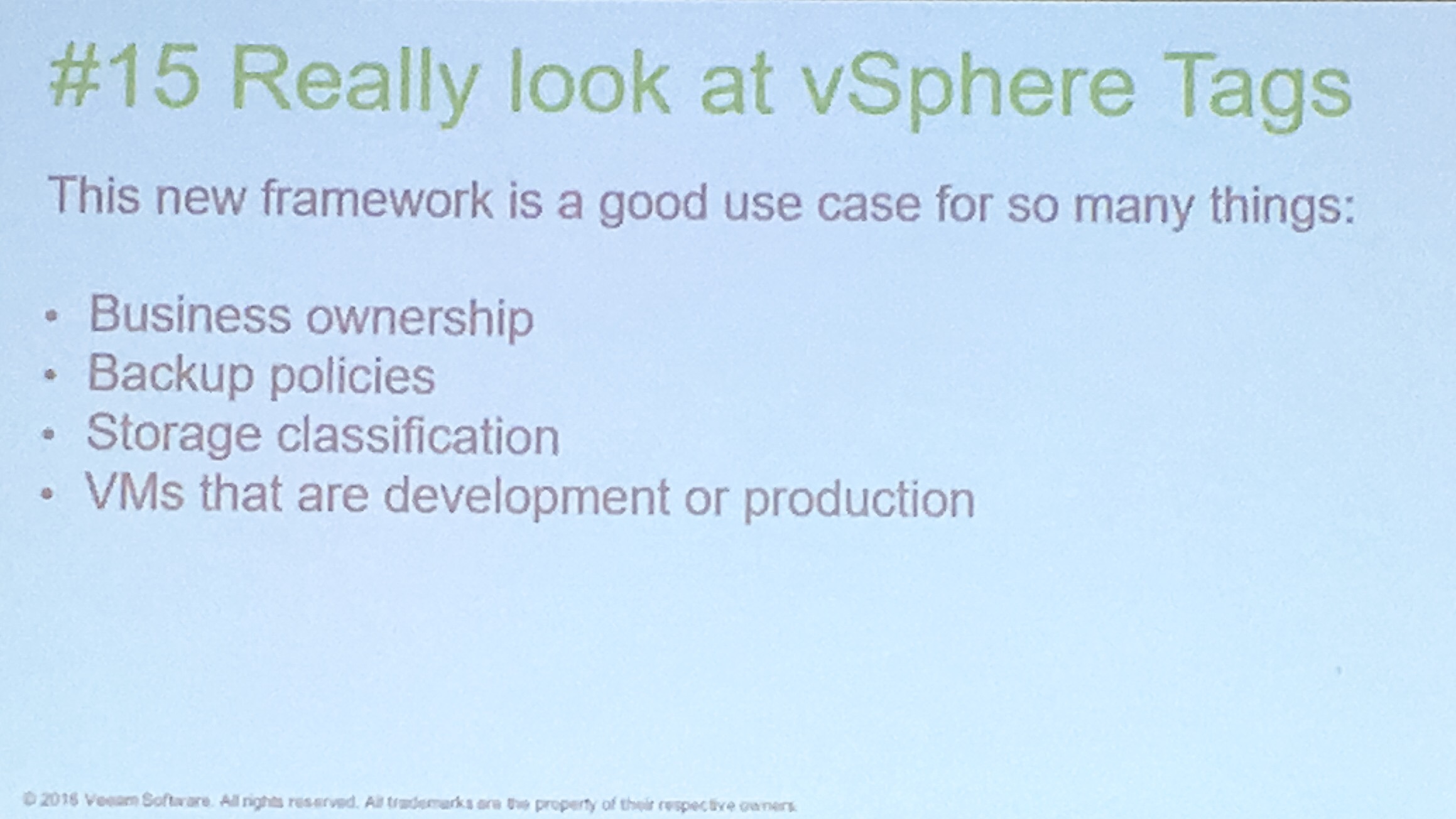 ** **
#16 Don't let backups ruin anything
Monitor performance during backups, datastore latency during backups, make sure that path from Veeam to backups is performing optimally (30ms latency maximum).
Veeam has ability to slow down when detects high latency (feature capability dependant on edition).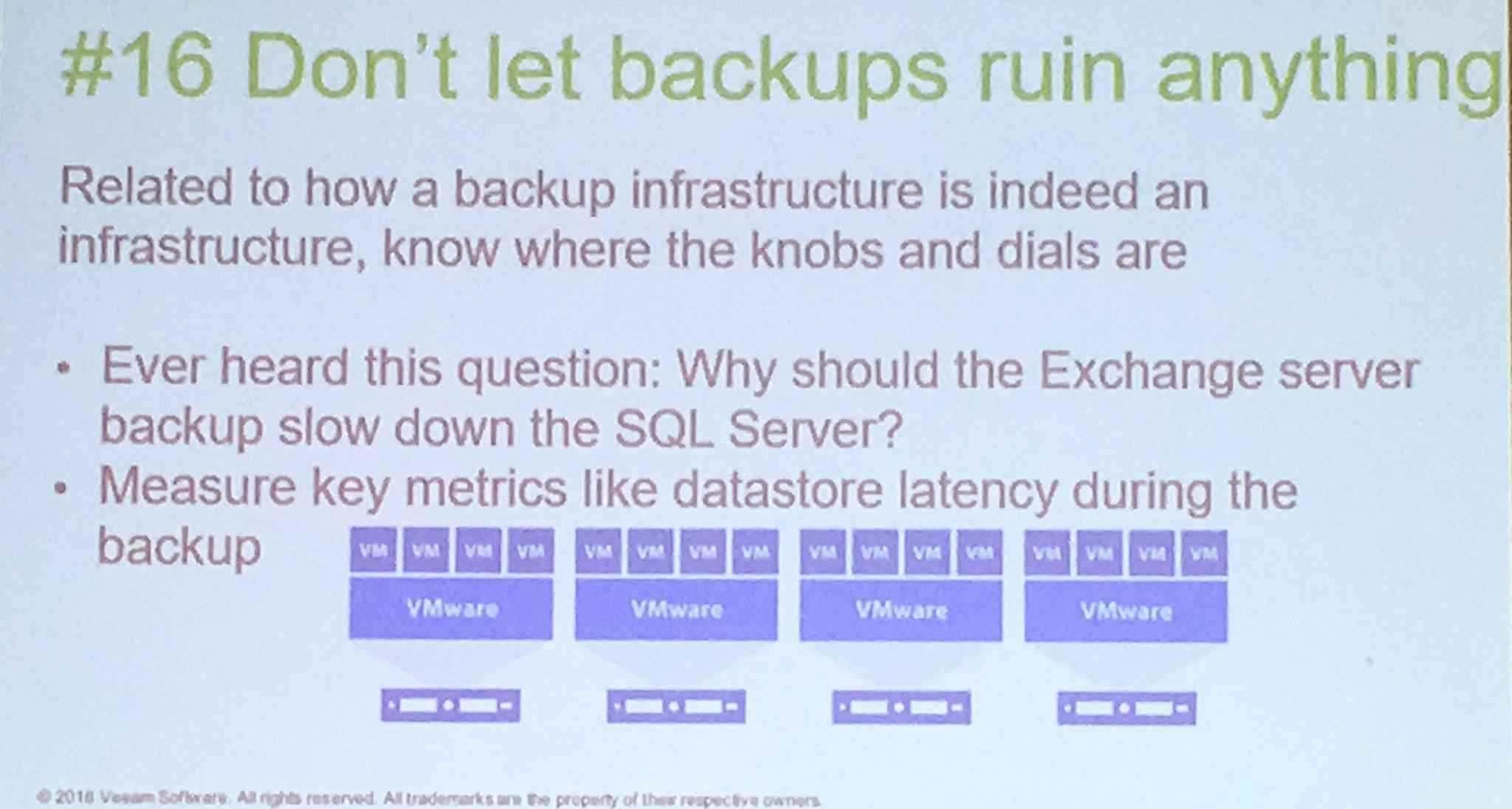 #17 Don't omit storage features
Modern storage systems have many great features.** **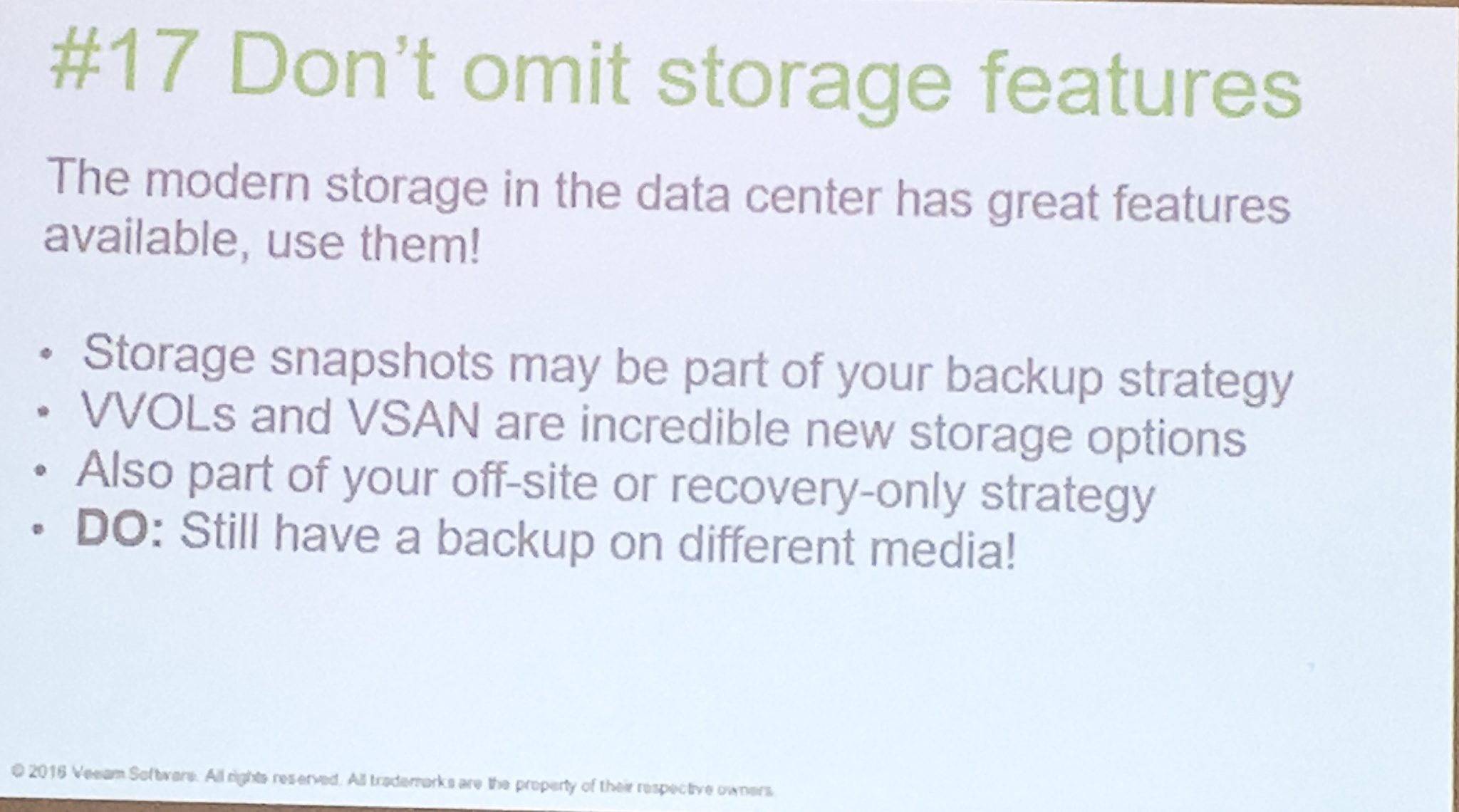 ** **
**#18 Don't limit your restore options **
There can be numerous options to restore service, identify optimal ways and test before required.