In no specific order, these are the podcasts that I have found useful & interesting.
If you find yourself with time to listen for 30 to 60 minutes at a time, these are one of the great ways to gain situational awareness of the current market & future trends & opportunities.
Arrested DevOps

'Arrested DevOps is hosted by Matt Stratton, Trevor Hess, and Bridget Kromhout. ADO is the podcast that helps you achieve understanding, develop good practices, and operate your team and organization for maximum DevOps awesomeness.'
Twitter: @ArrestedDevOps
In Tech we Trust

'Five of your favourite community members like calling each other on a weekly base and record their rants on Datacenter News. Although we all are already quite opinionated people, we still love to hear your voice as well through our LinkedIN discussions or enlarge the rant on our Facebook Page.'
Twitter: @inTechWeTrust
Cloud Insiders

'Cloud Insiders brings together industry experts to explore the range of IT transformation issues facing today's organisations and the technologies designed to help. You can expect a straight-talking show full of thought-provoking insights into trends and jam-packed with ideas to help you make better-informed decisions and future-proof your strategy.'
Twitter: @CloudInsiders
Virtually Speaking

'Each week Pete and John bring in Subject Matter Experts to dive into various topics concerning Storage and Availability in the Software Defined Data Center.'
GC On-Demand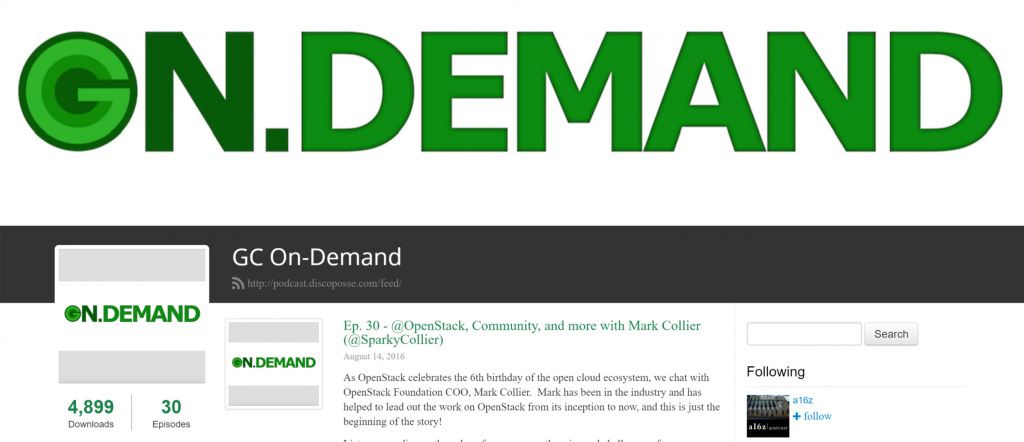 'GC On-Demand brings together technology, business, and community across every layer of the stack.'
Twitter: @gcOnDemand
Full Stack Journey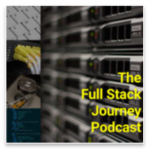 'A monthly podcast featuring guests who are pursuing the goal of being a "full stack engineer"—that is, someone who is able to work across silos and move among different layers of the modern data center stack. The goal of the podcast is to provide practical, actionable, and useful information to help listeners get started or continue with their own journey.'
Twitter: @fsjpodcast
Subscribe: iTunes
The Eigencast

'Justin Warren interviews enterprise technology leaders to learn how to solve business problems with enterprise technology.'
Twitter: @TheEigencast
Subscribe: iTunes | Android | RSS
vSoup

'All about virtualisation from vSoup to vNuts!'
Twitter: @vsoup_podcast
The Geek Whisperers

'Focused on Social Media and Community for Enterprise IT, our home base is High Tech, but we all look far beyond our field and current communities for inspiration.'
Microsoft cloud show

'Whether you are new to the cloud, old hat or just starting to consider what the cloud can do for you this podshow is the place to find all the latest and greatest news and information on what's going on in the cloud universe.  Join long time Microsoft aficionados and SharePoint experts Andrew Connell and Chris Johnson as they dissect the noise and distill it down, read between the lines and offer expert opinion on what is really going on.  Just the information … no marketing … no BS, just two dudes telling you how they see it.'
Twitter: @mscloudshow
PowerScripting

'The PowerScripting Podcast is for people learning Windows PowerShell. In each episode we bring you news, interviews and resources about Windows PowerShell to help in your learning. We also bring you tips, tricks, one-liner's and gotchas that I discover, as well as those submitted by listeners. We talk about scripting in PowerShell (and occasionally in VBScript) and ways to make your job "a little easier." We have heard PowerShell described as "the future of Windows administration" so the time to start learning it is now!'
Twitter: @powerscripting
Technet Radio (Video)

'The podcast for anyone who is passionate about IT. We go deep into the technologies you live with, and the people that build, deploy and manage these. Each week we offer a critical voice, guests ranging from your IT peers, technical roles inside Microsoft and industry experts.'
Twitter: @TechNetRadio
Azure Friday (Video)

'Scott Hanselman sits down with the actual engineers who build Azure on his journey to learn how to program the cloud. No marketing, no BS, just two engineers and a laptop in short managable chunks.'
The Azure Podcast

'Cale Teeter, Evan Basilik & Sujit D'Mello work at Microsoft as consultants in the cloud and services area. They specialize in building enterprise apps and services that leverage the cloud.'
Twitter: @AzurePodcast
Subscribe: iTunes
The Cloudcast

'Award-winning podcast on all things | Cloud Computing | AWS Ecosystem | OpenSource | DevOps | AppDev | SaaS | SDN |'
Twitter: @thecloudcastnet
The Ship Show

'The Ship Show is a twice-monthly podcast, featuring discussion on everything from build engineering to devops to release management, plus interviews, new tools and techniques, and reviews.'
Twitter: @ShipShowPodcast
vBrownBag (Video)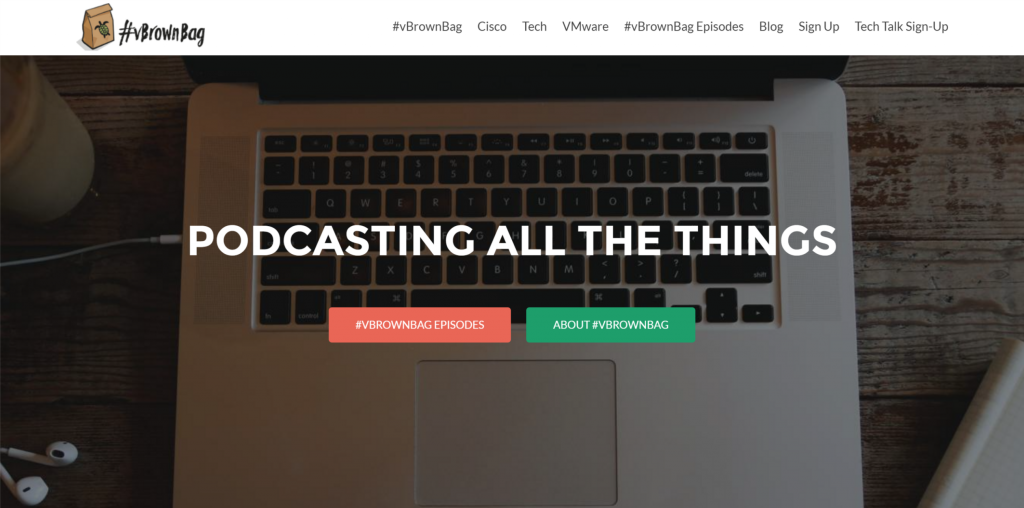 'The ProfessionalVMware #vBrownBag is a series of online webinars held using GotoMeeting and covering various Virtualization & VMware Certification topics.'
Twitter: @vBrownBag
Subscribe: iTunes
AWS Podcast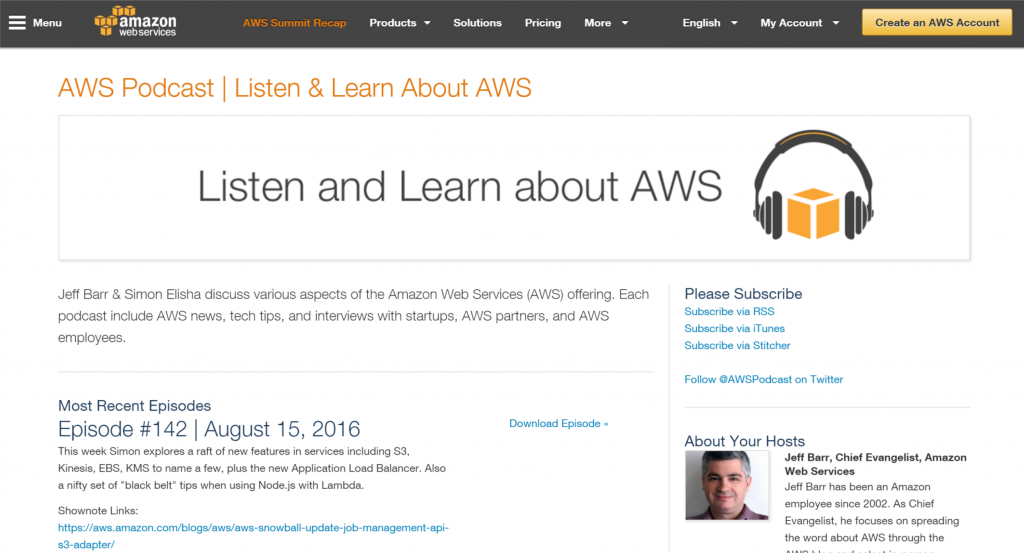 'Jeff Barr & Simon Elisha discuss various aspects of the Amazon Web Services (AWS) offering. Each podcast include AWS news, tech tips, and interviews with startups, AWS partners, and AWS employees.'
Twitter: @AWSpodcast
Speaking in Tech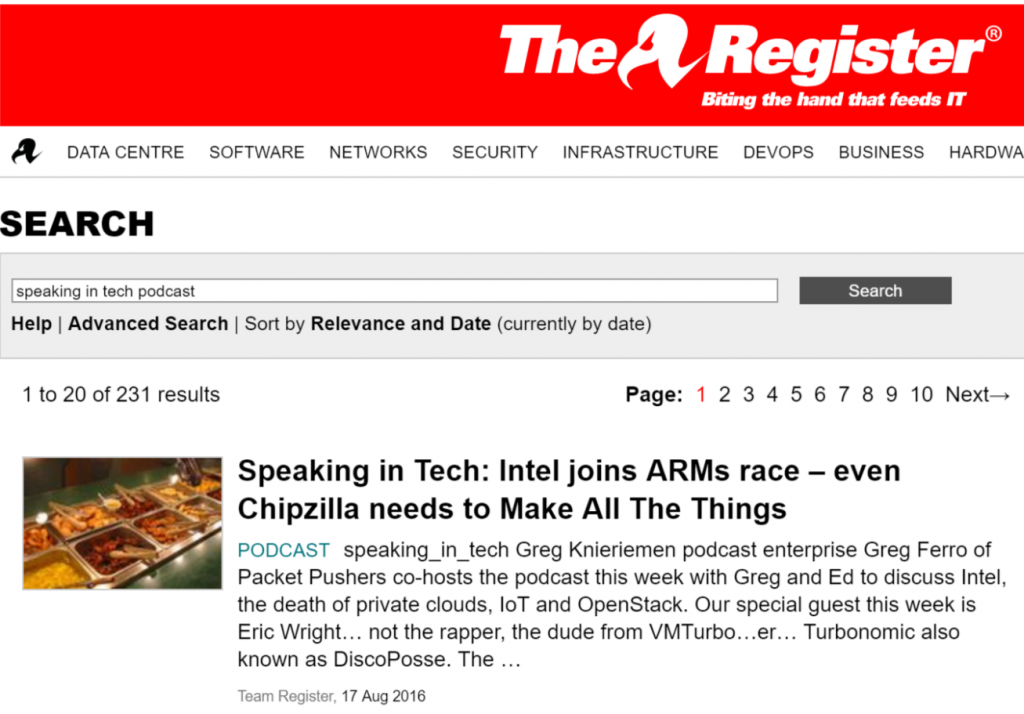 'Where Enterprise Tech meets Consumer Tech…. Topics include popular tech, data storage, cloud computing, networking, storage virtualization, server virtualization, backup, disaster recovery and anything else interesting in the tech world. Disclosure: Speaking in tech does not receive support directly or indirectly from vendors or guests. Vendor relationships are disclosed on the podcast.'
Twitter: @SPEAKINGinTECH
DevOps Cafe

'In this interview driven show, John Willis and Damon Edwards take a pragmatic look at the technology, tools, and business developments behind the emerging DevOps movement.'
Lean Startup

Twitter: @leanstartup
Subscribe: iTunes | Soundcloud
Veeam Community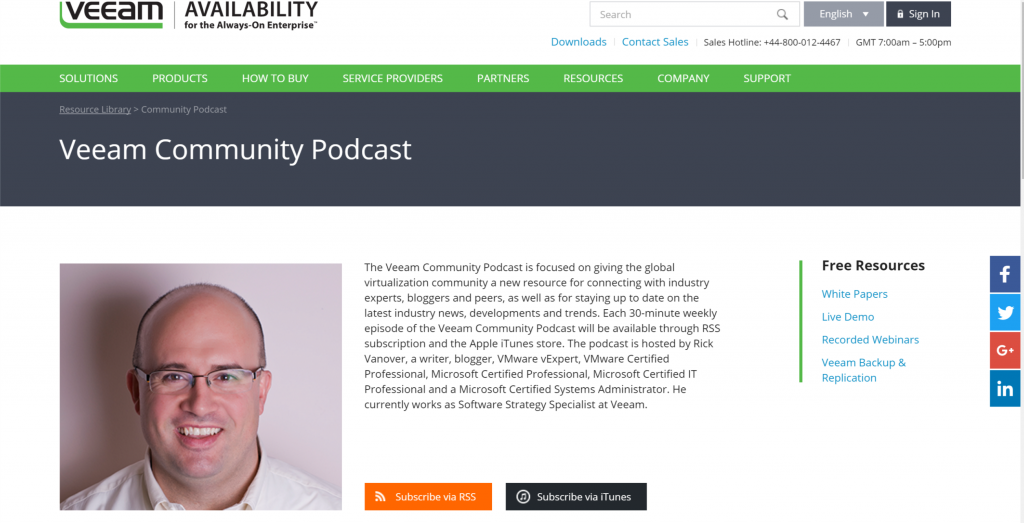 'The Veeam Community Podcast is focused on giving the global virtualization community a new resource for connecting with industry experts, bloggers and peers, as well as for staying up to date on the latest industry news, developments and trends. Each 30-minute weekly episode of the Veeam Community Podcast will be available through RSS subscription and the Apple iTunes store. The podcast is hosted by Rick Vanover, a writer, blogger, VMware vExpert, VMware Certified Professional, Microsoft Certified Professional, Microsoft Certified IT Professional and a Microsoft Certified Systems Administrator. He currently works as Software Strategy Specialist at Veeam.'
VMware Communities Roundtable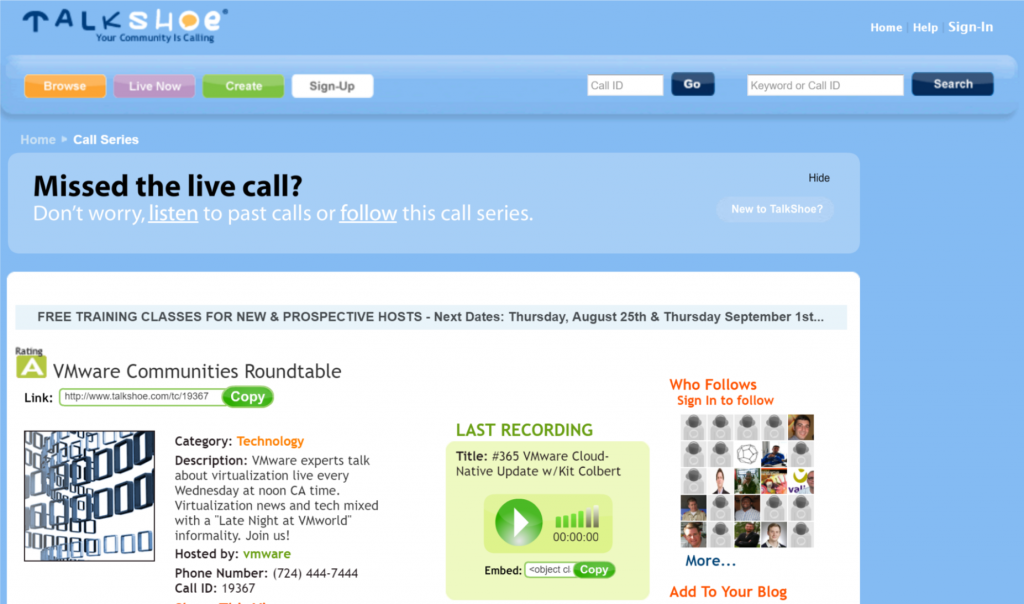 'VMware experts talk about virtualization live every Wednesday at noon CA time. Virtualization news and tech mixed with a "Late Night at VMworld" informality.'
Risky Business

'Risky Business was established in February, 2007. It take a lighthearted look at information security news and features!'
Twitter: @riskybusiness
Packet Pushers - Network Break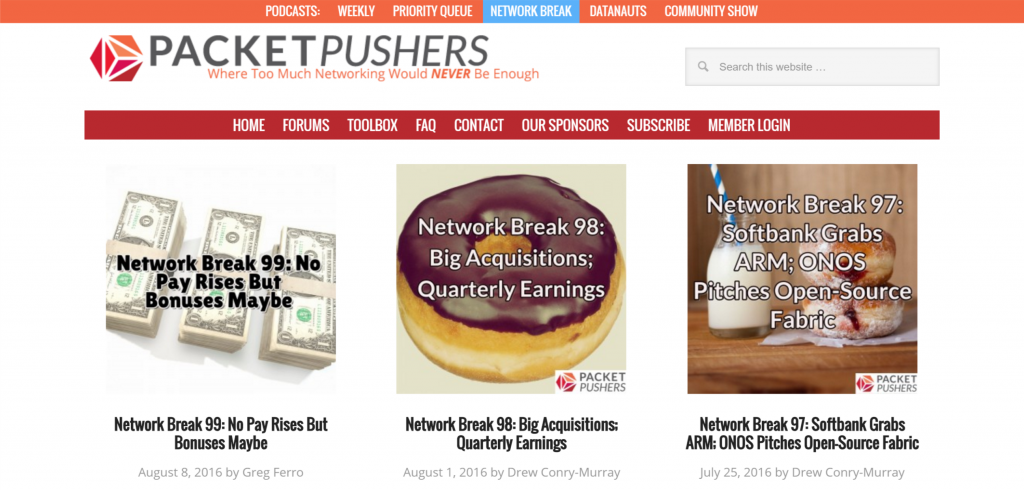 'The Network Break is a Packet Pushers podcast where we discuss "state of the business" in networking and enterprise infrastructure. Andrew Conry-Murray and I discuss vendors moves and news, product and ploys, analysis on product and positioning, and look at the business of networking in a short and fast time.
We hand select just a few of the finest topics and then analyse them. What is the impact, how does the strategy change, who is making the move, and when will we see results.'
Twitter: @packetpushers