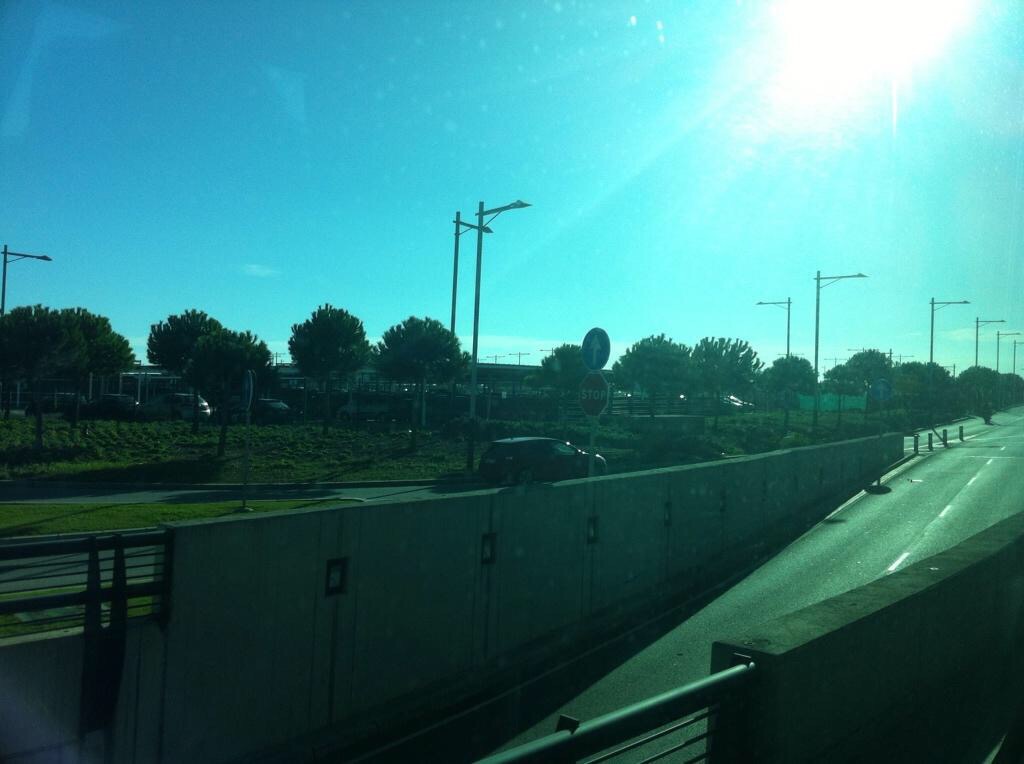 Travel:
From the airport - if you arrive at the airport when the VMworld shuttles are in operation (check the www.vmworld.com website) if you head towards the exit there will be someone standing there (usually with a VMworld placard) who will tell you directions to a chain of people who will point you to the free shuttle to bring you to the conference centre.
If you are flying on a connecting flight to get to Barcelona and have a choice between London Heathrow, Paris CDG or Amsterdam Schiphol - the latter is the best choice - less busy, friendly staff & modern clean airport.
If booking a hotel, get one that has a good taxi rank outside, and metro or bus stop nearby once you find your feet. The Hesperia Tower has both, and is a €10 euro taxi fare to VMworld at the Grand Fira.
For the metro, make sure you pick up your 10 free trip metro ticket at the circular information desk in front of the registration desks at VMworld. These are not available on the last day of the conference.
Registration:
Once you arrive at the registration desk, there will be a screen where you enter your name and then show your passport to get your badge (try and schedule so you get there the day before the main event start to avoid the crowds, for Europe you can either do hands on labs or go sightseeing.
When you've got your badge, head to the area on the left to pick up your VMworld bag and choose your shirt size (if not sure which will be the right size, ask the person handing them out if you can try one against you).
You will need your badge to get into the conference but also some night time parties require it to be presented (veeam & the official vmworld party).
If you do lose your badge, you can get a replacement at the information desk, but it will cost €50.
Exhibition hall / Solutions Exchange:
To ensure you don't get to vendor stalls and find they have ran out of things (e.g. Party invites, swag) make a point to visit them on the first day of the conference.
Sessions:
You will be likely be tempted to schedule more rather than less sessions if it is your first time - as sessions mostly become full the closer it gets to the conference, book the ones that you really want to go as early as possible. Sometimes sessions are added at the last minute, especially after the end of VMworld USA where new announcements may have been made, so check back in to the scheduler for any that are related to new features / products.
There are different session types not bookable on the VMworld website, such as watching vBrownbags (keep a look out for the list of vmworld gatherings website for these or on boards at the hangspace in the conference itself) or events held in the solutions hall held by exhibitors.
I did not find here was a lot of time for questions at the end of sessions, perhaps 3 to 4 per session (except for sessions that have a Q&A format) - the best sessions are those with Deep Dive in the title.
The general session is also worth catching, either at the hall itself or viewing in the hang space.
If you do have time, try and get into one of the expert led hands on labs, and If you have something that you need more information on VMware, book a 1 to 1 with an expert where they will answer you question or find someone who is able to.
Equipment:
A portable battery charger is recommended, not a huge one (pocket weight / size), to keep your phone going as you may start early and not be back at your hotel until after midnight - unless you have a phone with a battery that will last that long. If you don't bring your own pre-charged battery, you can purchase these brand new at the VMworld store upstairs between registration and the hangspace (or if lucky find an exhibitor giving them away for free), there are also charging stations in the hangspace (they may all be full, especially during the in general sessions in the morning).
Food / Drink:
Whilst on partner day (Monday) there is not as much, during the conference itself there is no shortage of food or drink - hot drinks and chilled drink fridges, as well as snacks, croissants, fruit etc - all free.
Hot lunches may be found at the end of the hangspace area during lunchtime, a menu is present just at the entrance to the hot food area, again all free.